Family's favourite recipe
Be a kid or a teenage or an adult or an oldie, chicken lovers trend all over the world at all times! One meat that is a favourite of all beyond belief! When cooked, it can be presented in many guises. Sauté it, fry it, toss it, bake it, steam it – eat it the way you want to. Whatever its form may be upon being cooked, its flavour may change but its flesh remains high in protein, low in fat and can be digested easily.
Recipe Credit: Sanjeev Kapoor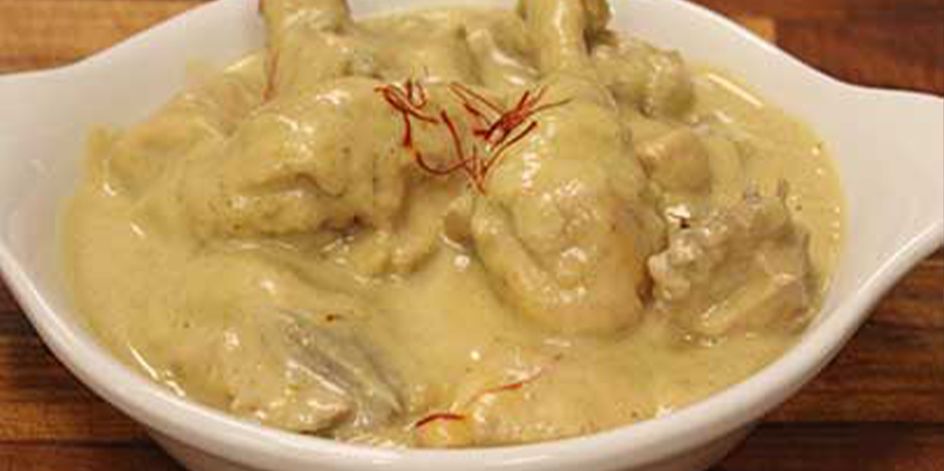 Ingredients
Chicken cut into 1 inch pieces on the bone 750 grams
Ginger-garlic paste 2 teaspoons
Turmeric powder 1/2 teaspoon
Yogurt 1/4 cup
Salt to taste
Garam masala powder 1 teaspoon
Onions roughly chopped 3 medium
Whole Cashewnuts 1/4 cup
Melon seeds (magaz) 1 teaspoon
Poppy seed (khuskhus) 1 teaspoon
Oil 2 teaspoons
Saffron (kesar) a pinch
Instructions
Marinate chicken with ginger-garlic paste, turmeric powder, yogurt, salt and half teaspoon garam masala powder for one hour.
Put onions, cashewnuts, melon seeds and poppy seeds and cook it under pressure with one cup water till two to three whistles are given out. Release the pressure and keep aside to cool.
Put the mixture into a mixer jar and blend to a smooth paste.
Heat oil in a non-stick pan, add marinated chicken and sauté for five to seven minutes.
Add ground paste and mix well. Cook for three to four minutes. Add saffron and mix well, cook for eight to ten minutes.
Serve hot.